Happy Halloween: Cilley Hill Pumpkin Glow
For 23 years, former teachers Dick and Ann Squires have been decorating their Cilley Hill Road neighborhood in Jericho with hundreds of pumpkins to celebrate Halloween. Over time, the two day event has been named the Cilley Hill Pumpkin Glow and it attracts visitors from far and wide. Last year there were 460 carved jack-o'-lanterns sprinkled throughout the rainy landscape as onlookers arrived by car and on foot. For many, this has become a great Halloween family tradition.
---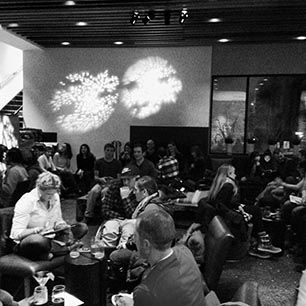 Trivia
Join us every Monday for Hotel Vermont Trivia. Host by the Hotel Vermont staff and prizes for the half-time and overall winners, its a great way to come out and kick off the week.
---
Burlington Cocktail Walk
Visit three downtown Burlington restaurants for original cocktails made with local spirits and bitters. Enjoy inspired snacks that complement the drinks as well as presentations from the distillers, bartenders, and chefs. Expect the equivalent of two-three drinks over two hours. Bring friends and celebrate the Vermont cocktail scene! Click here for booking information.
---
Jazz
Join us for Jazz Wednesdays at Juniper starting at 8:30pm.
August 6 - Ray Vega
August 13 - Ray Vega
August 20 - Ray Vega
August 27 - The Jake Whitesell Trio
---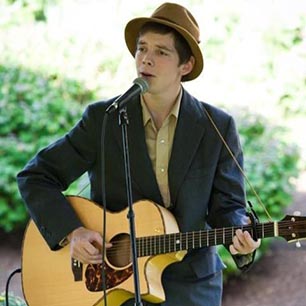 Acoustic Night
Join us in the lobby on Thursdays for our Acoustic Night. Local talents such as John Abair, Eric George, Brett Hughes and others will be singing those sweet acoustic sounds from 8pm - 10pm.
---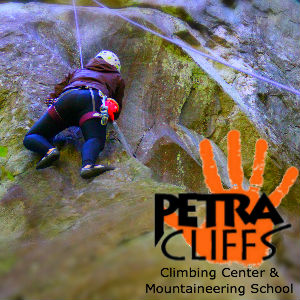 Petra Cliffs
Since Petra Cliffs Climbing Center opened their doors in 2000, they have been the headquarters for the Champlain region's climbing community. They boast an extensive indoor facility designed to appeal to climbers of every level. Add indoor and outdoor classes and excursions taught by the area's best and brightest instructors, and it's immediately clear why Vermont chooses Petra Cliffs.
We are proud to partner with Petra Cliffs to offer an exclusive Hotel Vermont package which includes a equipment, belay instruction, climbing movement instruction and a day pass for $30 from 1pm - 3pm on Thursdays.
Please email our Activities Coordinator, Cassie, for more information at play@hotelvt.com.
---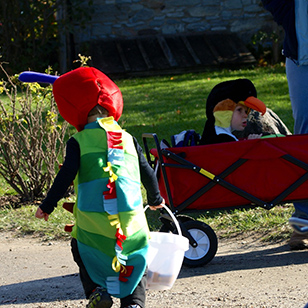 From the Desk of Miss Magpie
Soon we will be trading our hiking boots for ski boots. But while the leaves are still in peak condition, be sure to get out there and enjoy the rest of fall in Vermont.
Take a hike. We'd recommend Stowe Pinnacle for the views alone. From the top you can see the Green Mountains including Camel's Hump, Mt. Mansfield and the Sterling Mountain Range. On your way back to the hotel stop at Cold Hallow Cider Mill in Waterbury. See how cider is made and be sure to sample a donut or two.
If you are here at the end of the month, the calendar is packed with some family-friendly ghostly gatherings. Bring a costume for your kids and enjoy one of these great activities:
Haunted Happenings at Shelburne Museum (October 26) - Halloween fun for kids of all ages! Kids can trick-or treat at most of the buildings and on the walkways in between. Inspired by the Museum's many fantastical objects, meet creatures from under the sea to Hogwarts and everything in between. You may even find a fairy tale creature or two on your journey.
Middlebury Spooktacular (October 26) Go see what's cooking in the cauldron in Middlebury. Hay bales, games, and costumes will decorate the town green. The festivities will kick off at 1:00pm and will wrap up with a children's trick-or-treat parade along Main Street lead by the legendary Spooktacular Witch! Prizes are given to all who take part.
Burlington Halloween Ride (October 26) Bring a costume and borrow a bike from the hotel. Or just head out to City Hall Park and watch a bunch of costumed riders head-off for a parade around the city streets.
Halloween at the Homestead (October 26) - Come dressed in costume for a fun-filled afternoon of games, crafts, treats and more! There will be prizes, face painting, Halloween arts and crafts, and yummy fall treats to enjoy!
For more suggestions from Miss Pagpie, listen to her Vermont-entric podcast with Amateur Traveler and visit her at finandgoseek.net.
---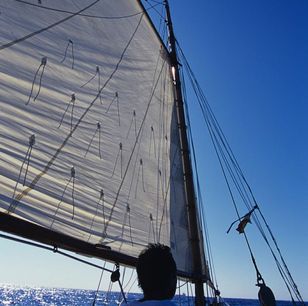 Right Outside Our Door
Whether it's a run or bike ride by the lake, a summer afternoon in the water or a winter morning on the ice, a day trip to the mountain, a walk to the South End Arts District, an afternoon spent wandering through local book stores, cafés, breweries and shops, a day trip to explore Vermont's small towns or relaxing into a cozy spot by the fire with a good book, we're here to help you find what fits your curiosity, time, and budget best.
Many of the best activities Burlington has to offer are steps from our front door;
And never hesitate to speak to our Front Desk host, or any of our staff, about the many additional local activities we have at our fingertips.
---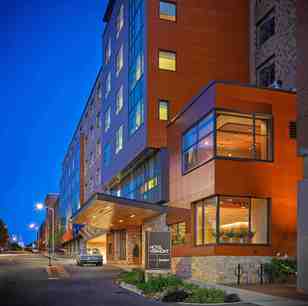 Thank you!
We are excited to announce that we have been named by Conde Nast as one of Top 25 Hotels in the US 2014. Thank you to all of our guests, partners, community members and staff who have helped to make Hotel Vermont. We are looking forward to many great years ahead!
Check out the article here.
---