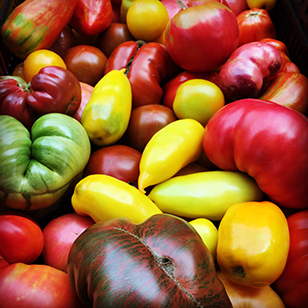 84 Varietals Provided by Half Pint Farms
Come sample the 85 varieties of tomato grown on Burlington's Intervale by Mara and Spencer of Half Pint Farm. Enjoy a complimentary cocktail and samples of the tomato varieties before sitting down to a family style menu based on Half Pint Farm's bounty. Cash bar available during dinner. Tickets available here.
---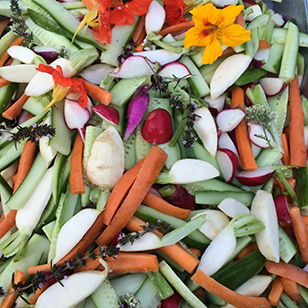 Farm Share Benefit
$90 per person, 6:30 pm reception, 7:00 pm dinner, rain or shine.
Farm dinner includes a welcome drink provided by Caledonia Spirits. Music by Collin Cope and Chris Page.
Family style harvest meal served on the farm. Cash bar available during dinner. Proceeds benefit farmshares for low-income families. Tickets available here.
---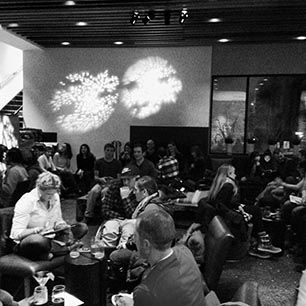 Trivia
Join us every Monday for Hotel Vermont Trivia. Host by the Hotel Vermont staff and prizes for the half-time and overall winners, its a great way to come out and kick off the week.
---
Burlington Cocktail Walk
Visit three downtown Burlington restaurants for original cocktails made with local spirits and bitters. Enjoy inspired snacks that complement the drinks as well as presentations from the distillers, bartenders, and chefs. Expect the equivalent of two-three drinks over two hours. Bring friends and celebrate the Vermont cocktail scene! Click here for booking information.
---
Jazz
Join us for Jazz Wednesdays at Juniper starting at 8:30pm. Please see our calendar for the full listings.
---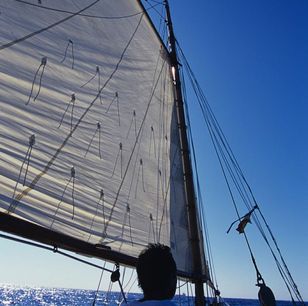 Right Outside Our Door
Whether it's a run or bike ride by the lake, a summer afternoon in the water or a winter morning on the ice, a day trip to the mountain, a walk to the South End Arts District, an afternoon spent wandering through local book stores, cafés, breweries and shops, a day trip to explore Vermont's small towns or relaxing into a cozy spot by the fire with a good book, we're here to help you find what fits your curiosity, time, and budget best.
Many of the best activities Burlington has to offer are steps from our front door;
And never hesitate to speak to our Front Desk host, or any of our staff, about the many additional local activities we have at our fingertips.
---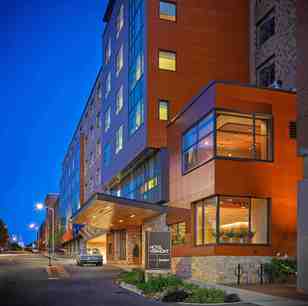 Thank you!
We are excited to announce that we have been named by Conde Nast as one of Top 25 Hotels in the US 2014. Thank you to all of our guests, partners, community members and staff who have helped to make Hotel Vermont. We are looking forward to many great years ahead!
Check out the article here.
---