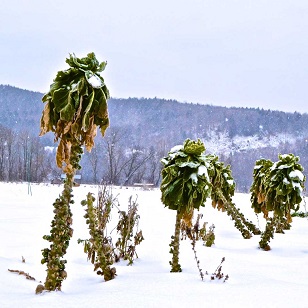 Friday, March 6th
Join us Friday, March 6th for our second annual Farmers' Dinner. This is a five course prix-fixe meal with presentations from our friends at Vermont Fresh Network, Half Pint Farms, Caledonia Spirits, and Jericho Settlers Farms. Cocktail hour is at 6pm with dinner served at 7pm.Tickets are $60 per person plus tax & gratuity. Beverage pairings are available for add-on for an extra $30 per person.
View the menu here. Reservations can be made by calling Juniper directly at 802.651.5027.
---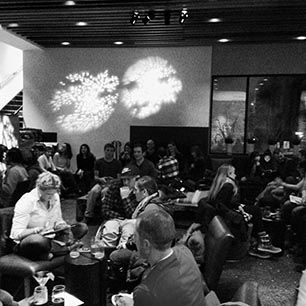 Trivia
Join us every Monday for Hotel Vermont Trivia. Host by the Hotel Vermont staff and prizes for the half-time and overall winners, its a great way to come out and kick off the week.
---
Burlington Cocktail Walk
Visit three downtown Burlington restaurants for original cocktails made with local spirits and bitters. Enjoy inspired snacks that complement the drinks as well as presentations from the distillers, bartenders, and chefs. Expect the equivalent of two-three drinks over two hours. Bring friends and celebrate the Vermont cocktail scene! Click here for booking information.
---
Jazz
Join us for Jazz Wednesdays at Juniper starting at 8:30pm. Please see our calendar for the full listings.
---
From the Desk of Miss Magpie
In a state where words like 'cold' and 'snowy' are often used to describe the month of January, most might think we are constantly in search of indoor activities for our kids. It is just not true! There is plenty of winter fun to be had in Vermont. Outdoor enthusiasts love skiing, sledding, ice-skating and Winter Festivals. There are indoor climbing places, arcades and waterparks. We never lack for things to do, indoors or out, making it an ideal place to vacation this month with the kids.
Learn to Ski & Ride – Beginner skiers are in luck! January is Learn to Ski & Ride Month. For just $29, beginner skiers or riders can purchase a one-day starter package that includes a full day beginner lift ticket, full day equipment rental (skis or snowboard), and a lesson with a professional instructor. Make a reservation at one of 13 resorts today.
Full Moon Sleigh Rides – Pull on your warm boots, hat and gloves. Enjoy a half our ride around Shelburne Farms for nighttime stargazing. Don't forget a thermos of hot chocolate!
Family Fun Sundays – Tilt Classic Arcade and Ale House in South Burlington offers the best weekend deal around. Kids will have hours of fun, plus an organically driven, local meal. Your family will love playing pinball, Galaga, Pac-man, Asteroids and more.
Stowe Winter Carnival – Opening night of this 9-day festival begins with a Kids Karnival. There will be music, games, a bouncy house and more. Throughout the week enjoy ice carving, snow golf and a rail jam.
Family Entertainment Centers – If your family enjoys activities that don't require bundling up, you will want to check out our bowling alleys, laser tag venues and roller skating rinks.
Winterfest at Shelburne Farms – A full day of wintery activities at the Farm. There will be games, sleigh rides, sledding and more.
Sleigh Rides – Book a ride through snow-covered fields and meadows with the family. There is no better way to see our winter scenery than from the back of a horse-drawn sled.
---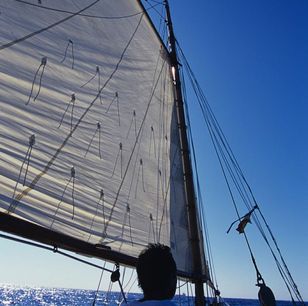 Right Outside Our Door
Whether it's a run or bike ride by the lake, a summer afternoon in the water or a winter morning on the ice, a day trip to the mountain, a walk to the South End Arts District, an afternoon spent wandering through local book stores, cafés, breweries and shops, a day trip to explore Vermont's small towns or relaxing into a cozy spot by the fire with a good book, we're here to help you find what fits your curiosity, time, and budget best.
Many of the best activities Burlington has to offer are steps from our front door;
And never hesitate to speak to our Front Desk host, or any of our staff, about the many additional local activities we have at our fingertips.
---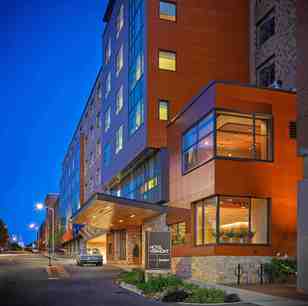 Thank you!
We are excited to announce that we have been named by Conde Nast as one of Top 25 Hotels in the US 2014. Thank you to all of our guests, partners, community members and staff who have helped to make Hotel Vermont. We are looking forward to many great years ahead!
Check out the article here.
---