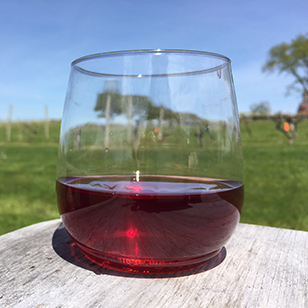 Sips and Scenes of Vermont
While our state is largely known for our world class beer scene, Vermont does have a number of great wineries.
We have partnered with Bonafide Tours to offer a Vermont Wine Tour package, which includes the tour and overnight accommodations.
Itinerary:
10:15 am: The first stop is the beautiful Boyden Valley Winery. Enjoy a wine tasting of unique wines crafted from a variety of ingredients grown in Vermont such as grapes, berries, apples, and maple syrup.
11:00am: The tour departs Boyden to drive through the famous Smugglers Notch to Stowe. Stop for homemade baked goods at Red Hen Baking for coffee and treat.
12:30pm: Enjoy a light lunch at Northfield Falls General. The stop at the General also allows your to explore three covered bridges before or after lunch.
1:15pm: Depart for Fresh Tracks Winery, just a short 5 minute drive from Northfield Falls General.
2:00pm: Next, we head over the Moretown Gap to Waitsfield and over the mountain pass of Appalachian Gap to Shelburne Vineyards.
3:00pm: Arrive Shelburne Vineyard for wine and cheese pairing. Their Celestial Louise is a beautiful sparkling white made from Louise Swinson grapes and is a staff favorite. The Celestial is also available at our neighbor restaurant, Bleu Northeast Seafood.
4:30pm: Arrive back at Hotel Vermont.
For this package, tours are valid Friday - Sunday, with stays valid Thursday - Saturday nights. A 2 night minimum stay is required. Book here.
---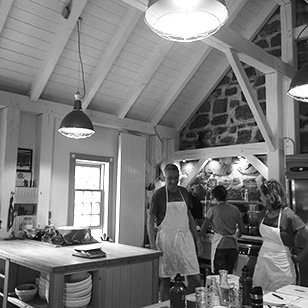 Brot Bakery Package
We provide you with a hands-on Vermont culinary experience with our Brot Bakery Package! German-born now-Vermonter Heike Meyer has transported her old world style-breads to a bucolic bakery out of her home in Fairfax. Brot Bakery produces bread, which is sold around the state, and also teaches a number of bread-making and cooking classes at the bakery on Sundays.
This package includes a Sunday class for two at Brot (see the class schedule here), overnight accommodations at Hotel Vermont and $50 per person to dinner at Juniper.
---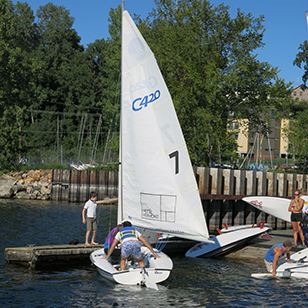 Learn to Sail
Located a short 10 minute walk down the hill from Hotel Vermont, the Lake Champlain Community Sailing Center is a great resource for both locals and visitors. This summer we are excited to partner to present our Learn to Sail package!
Enjoy a private keelboat sailing lesson on Lake Champlain Monday - Friday from 5pm - 8 pm or on the weekends from 9am - 8pm. The Sailing Center is open only for weekend lessons May 27 - June 17, 2017. Starting June 17 - September 4, 2017 lessons will be offered daily within the time slots above. From Labor Day to Columbus Day, lessons will be weekends only. Lessons are weather dependent. Suggested attire includes a bathing suit, towel and other items that can get wet. Book here.
---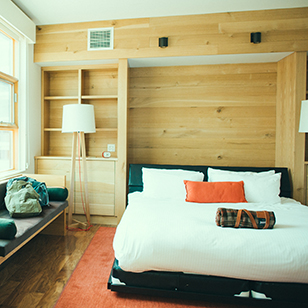 Best Rate Guarantee
We want to offer you the best experience possible and that starts at booking. Book directly with our Reservations Team and we guarantee you will receive the best available rate for your stay. We are available through our website (that beautiful wooden box to your right), through email at stay@hotelvt.com or over the phone at 802.651.0080.
---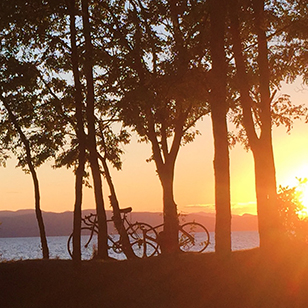 To the Beach!
One of our favorites is back... the Bikes & Picnics Package! Cruise down to any of Burlington's beaches on our Budnitz Bicycles and delve into a made-to-order picnic from Juniper.

Set up your spot with a Hotel Vermont beach blanket and take in the view.

This package includes Budnitz bicycle rentals for up to three hours, a picnic for everyone in your party and a beach blanket. Rates and booking information here.
---
Autumn Package
From hayrides to cider donuts, we have put together a September and October package of our favorite Vermont fall activities!

September:
Our September package features all things apples. Arrive to fresh cider donuts and apple cider before heading out to the orchard. With a view of the lake and acres of apples, Shelburne Orchards is the place to pick your own; eat them fresh off the branch or take some for the folks back home. A bottle of Citizen Cider's bRose is included in this package.
October:
Home grown and hand picked pumpkins are what's in store for our October package. Ride the wagon out to the patch at Mazza's Farm Stand and select your perfect pumpkin. With cider and cider donuts for the kids and an Oktoberfest Vermont beer sampling for the adults, this package has something for everyone.
Corn mazes are another popular fall activity for kids and adults, we suggest the Isham Family Farm corn maze in Williston or corn maze at Sam Mazza's in Colchester for a family-friendly outing.

For those looking for a ghoulish good time, the annual Haunted Forest in Williston runs the last two weekends in October and is a true work of art. Painted faces, elaborate costumes and sharpened teeth all help to celebrate the season. Not to exclude those who are afraid of the dark, matinee kid-friendly shows are available.

Also, be sure to ask us about our fall foliage sightseeing routes, which can be tailored to include stops along the way at breweries, vineyards, farms, and short hikes.
---
The Hops and Malts of the Matter
Led by our own Beer Concierge, Matt Canning, this two day package offers the most authentic Vermont beer experience available.
Arrive Tuesday night and indulge in a five course tasting menu of contemporary Vermont cuisine crafted by Chef Doug Paine and thoughtfully paired with Vermont beers by Matt Canning.

Depart the following morning to The Alchemist in Stowe, where cases of Heady Topper, Focal Banger and brewery-only releases are sold.

The tour continues to meander through the Northeast Kingdom to Greensboro the home of RateBeer's best brewery in the world for three years running, Hill Farmstead. In addition to the retail offerings Hotel Vermont's beer tour attendees will enjoy a specialty or vintage bottle from Hill Farmstead's cellar, exclusive to the tour, for onsite consumption.

Just in time for lunch, the tour stops at Lost Nation Brewery to enjoy wood fired cuisine (included in the tour) and beer flights in the outdoor biergarten.

The final stop of the day finds the tour in Waterbury, the food and beer epicenter of Vermont. Enjoy Vermont's best draft lineup at The Blackback Pub, small batch offerings from The Prohibition Pig Brewery and complete your beer haul with a finely curated selection of brews at The Craft Beer Cellar.
The package includes a five course beer-paired meal at Juniper, Hotel Vermont branded beer can glass, transportation and lunch.
Tours runs once a month, May - October on the following Wednesdays: May 17, June 21, July 26, August 16, September 20 and October 18.

This package is a two night minimum Tuesday-Thursday stay only, May - October. Tours run only on Wednesday.

Click here to book. Or use code BEERTOUR.
We also run private tours.If you were hoping for a different date and you have a party of 5+ guests please contact Matt, the Beer Concierge, about setting up a private brew tour at matt@hotelvt.com.
Our winter beer tour runs November - April and includes a 30 minute consult with Hotel Vermont's Beer Concierge to create a custom itinerary for a self-guided Vermont brewery tour, two Vermont Beers in Juniper and a Hotel Vermont Beer Can glass upon arrival. Click here to book the winter tour.
---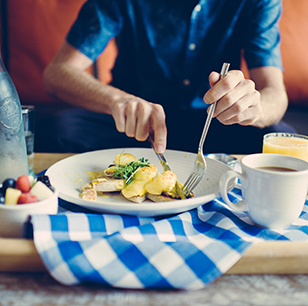 Farm fresh and local
Fuel up for the day with us. Experience the best of Hotel Vermont with our Bed & Breakfast Package. Locally sourced Juniper breakfast allows you to choose what you're in the mood for- whether it's hearty or lite fare, fresh squeezed juice or specialty coffee drinks.
---
For those who love to eat by those who love to eat
Experience the best of Burlington cuisine with our Burlington Food Package. Designed by those who love local cuisine for those that love to eat, our Foodie Package highlights some of the best eats in Burlington.
Arrive Thursday and bring your appetite down to Juniper Bar & Restaurant to see what Chef Doug has on the menu with our five course chef's tasting menu.
Friday, enjoy breakfast at Juniper and lunch at local favorite Farmhouse Tap & Grill. Known for their extensive craft beer list, the Farmhouse serves up all locally sourced cuisine.
Choose either the morning or afternoon to head over to Shelburne Farms. Walk the grounds, meet the animals and see the food system from the ground up.
After the farm, use Hotel Vermont food tokens at the ArtsRiot Truck Stop. A fun, family-friendly environment, the Truck Stop provides some of Burlington's most interesting street food.
Fuel up for the day with breakfast at Juniper before you swing by the Burlington Farmer's Market Saturday morning for your fix of fruits, veggies, flowers, food and crafts to take home.
This is a May - October, two night-minimum stay Thursday-Saturday package. Book now.
---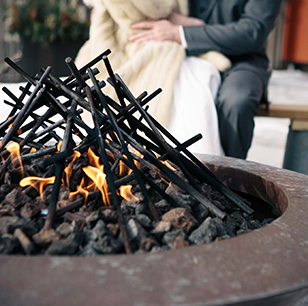 Sweet & Simple
Eat, drink and be married with our Elopement Package. Whether it's spur-of-the-moment or you have been planning for weeks, we have the basics covered. We will put you in contact with our in-house officiant to arrange your ceremony. A small bouquet(s) and/or boutonniere(s) provided by Clayton Floral, our house chilled champagne, and a six-inch cake from Mirabelle's Bakery helps you celebrate your vows. Our top floor king bedroom is reserved for you with a complimentary upgrade to our whirlpool fireplace king bedroom if available.

Please call to arrange your elopement details. 48 hours notice is required. Couples are responsible for obtaining a valid marriage license issued by the state of Vermont prior to ceremony.
---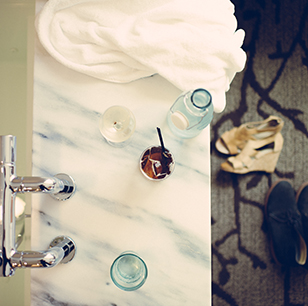 The Hotel Vermont Way
Get back to the butterflies and leave the stresses of life behind to enjoy an evening with that special someone. Take it to new heights with our Top Floor King Bedrooms, Corner King Bedrooms, Whirlpool King Bedrooms and our Mt. Philo Suite with beautiful Vermont amenities including Vermont Flannel Bathrobes, evening turn-down service and Tivoli radios. House-made chocolate truffles and Vermont pressed Citizen's Cider ready in your room provide a sweet treat to share. Top your stay off with local Vermont fresh breakfast in bed from our Juniper Restaurant. Book now.
---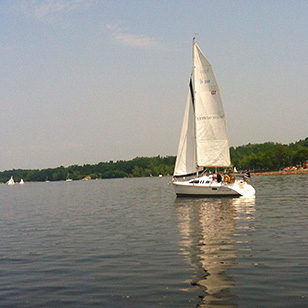 Aye Aye Captain!
Experience Burlington by sailboat! Let us pack you a picnic, expertly prepared by our chefs at Juniper, and head out on Lake Champlain. Whether you want to take the helm yourself or relax with friends, our partner sailing company, Let's Go Sailing, offers you the opportunity to explore the lake. This is a two-night minimum, weather dependent package. Book now.
---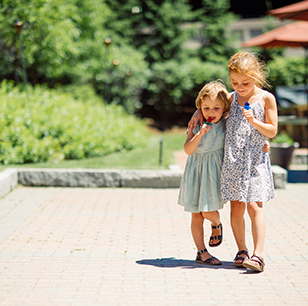 ECHO Package
Join us this season for family friendly fun at the ECHO Lake Aquarium and Science Center. Located just two blocks down the street on Burlington's Waterfront, the ECHO Center is home to more than 70 types of fish, reptiles and amphibians and with rotating exhibits it provides a hands-on learning experience for all ages.
Book our ECHO Package, which includes accommodations, tickets to the ECHO Lake Aquarium and Science Center and breakfast for the whole family, making for a great kid-friendly getaway.
---