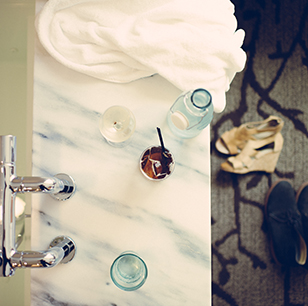 Celebrate love the Hotel Vermont way.
Get back to the butterflies and leave the stresses of life behind to enjoy an evening with that special someone. Take it to new heights with our Top Floor King Bedrooms, Corner King Bedrooms, Whirlpool King Bedrooms and our Mt. Philo Suite with beautiful Vermont amenities including Vermont Flannel Bathrobes, evening turn-down service and Tivoli radios. House-made chocolate truffles and Vermont pressed Citizen's Cider ready in your room provide a sweet treat to share. Top your stay off with local Vermont fresh breakfast in bed from our Juniper Restaurant. Call 802.651.0080 to book.
---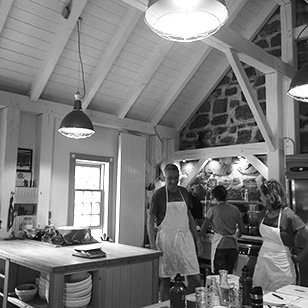 Brot Bakery Package
We provide you with a hands-on Vermont culinary experience with our Brot Bakery Package! German-born now-Vermonter Heike Meyer has transported her old world style-breads to a bucolic bakery out of her home in Fairfax. Brot Bakery produces bread, which is sold around the state, and also teaches a number of bread-making and cooking classes at the bakery on Sundays.
This package includes a Sunday class for two at Brot (see the class schedule here), overnight accommodations at Hotel Vermont and $50 per person to dinner at Juniper.
Call 802.651.0080 to book.
---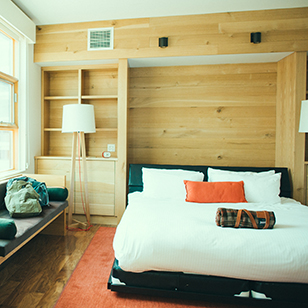 Best Rate Guarantee
We want to offer you the best experience possible and that starts at booking. Book directly with our Reservations Team and we guarantee you will receive the best available rate for your stay. We are available through our website (that beautiful wooden box to your right), through email at stay@hotelvt.com or over the phone at 802.651.0080.
---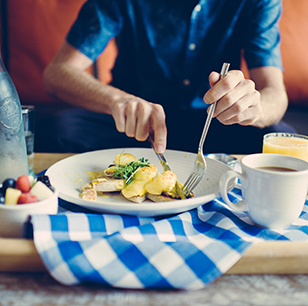 Farm fresh and local
Fuel up for the day with us. Experience the best of Hotel Vermont with our Bed & Breakfast Package. Locally sourced Juniper breakfast allows you to choose what you're in the mood for- whether it's hearty or lite fare, fresh squeezed juice or specialty coffee drinks.
Call us to book our Bed & Breakfast Package at 802.651.0080.
---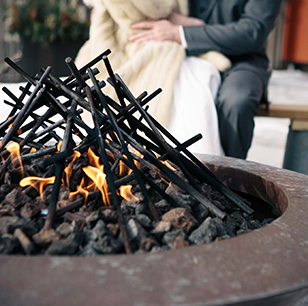 Sweet & Simple
Eat, drink and be married with our Elopement Package. Whether it's spur-of-the-moment or you have been planning for weeks, we have the basics covered. We will put you in contact with our in-house officiant to arrange your ceremony. A small bouquet(s) and/or boutonniere(s) provided by Clayton Floral, our house chilled champagne, and a six-inch cake from Mirabelle's Bakery helps you celebrate your vows. Our top floor king bedroom is reserved for you with a complimentary upgrade to our whirlpool fireplace king bedroom if available.

Please call to arrange your elopement details. 48 hours notice is required. Couples are responsible for obtaining a valid marriage license issued by the state of Vermont prior to ceremony.
---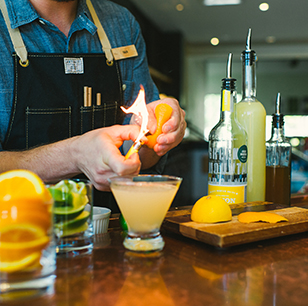 Taste Vermont
Following on the heels of Vermont's beer craze is craft distilling and the art of mixology. Through our Spirits of Vermont Mixology package, we invite you Wednesday - Sunday to shake things up with one of our bartenders for an introductory course to Vermont's spirit scene and learn how to mix your own delicious cocktail at home.
From the science behind the liquor to how-to create an infusion; this is a fun educational experience provides you with some basic knowledge as well as some samples for you to try along the way. $50 to Juniper is included after the class. Call us to book at 802.651.0080.
---