Snowed In Vermont Tour Package
Snowed in Vermont!
Explore one of Vermont's premier ski towns with an experienced guide. This tour features stunning back road landscapes, a gondola-ride up Vermont's highest ski mountain, Stowe Hard Cider, homemade donuts, Cabot Cheese, the Vermont Ski and Snowboard Museum, and handmade chocolates. Tour includes samples of artisanal wine, beer, chocolate, hard cider, and the gondola ride. Lunch to match your taste, however, not included in the tour price.
Not a winter sports enthusiast but want to see what the excitement is all about? This guided tour introduces guests to snow sports and apres ski from a distance, yet not too far away either. The famous ski town of Stowe is the highlight of this tour and the route into Stowe provides great views and essential artisanal Vermont products. Ride up the Stowe gondola to glimpse first-hand the thrill seekers zooming down the ski trails. Disembark at the top on top of Vermont and look out across the mountainous terrain before descending in the comfort and safety of the enclosed gondola. A special Stowe restaurant can be tapped for lunch, and taps are flowing for craft beer lovers at The Alchemist (home of famous Heady Topper!) or Von Trapp Brewery.
Speak with the hotel or Bonafide Tours if you prefer to personalize your tour experience.
From $599 includes overnight accommodations, tour, samples on tour, however lunch not included in tour price.
Available Fridays, Saturdays, and Sundays. Tours will depart at 10 am and return at 4 pm.
Tour dates: January – March: Fridays, Saturdays, Sundays
---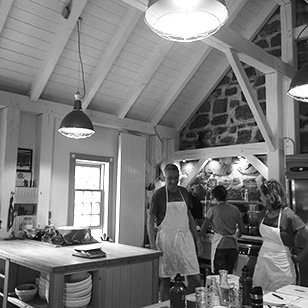 Brot Bakery Package
New to our package offerings is our Brot Bakery Package! German-born now-Vermonter Heike Meyer has transported her old world style-breads to a bucolic bakery out of her home in Fairfax. Brot Bakery produces bread, which is sold around the state, and also teaches a number of bread-making and cooking classes at the bakery on Sundays.
This package includes a Sunday class for two at Brot (see the class schedule here), overnight accommodations at Hotel Vermont and $50 per person to dinner at Juniper.
---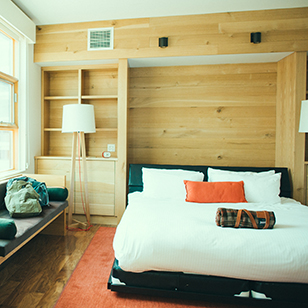 Best Rate Guarantee
We want to offer you the best experience possible and that starts at booking. Book directly with our Reservations Team and we guarantee you will receive the best available rate for your stay. We are available through our website (that beautiful wooden box to your right), through email at stay@hotelvt.com or over the phone at 802.651.0080.
---
Maple Madness Package
Enjoy the sweetness of spring with our Maple Madness Package! Enjoy a spring tour around the state with Bonafide Tours's "Maple, Wines and Covered Bridges" Half Day Tour.
Indulge in a full breakfast in Juniper before you leave for the day. Bonafide Tours picks you up at Hotel Vermont at 10am and returns you at 3pm. A light lunch is included along the way. Bonafide Tours provides guided exploration on back roads to a contemporary winery and colorful Vermont sugar house where you will learn about tapping into the Sugar Maple of Vermont from generations of maple syrup markers. Along the way, capture images of snow covered pastoral landscapes, waterfalls, and 19th century barns, church steeples, and meeting houses. Catch a glimpse of the golden dome of the Vermont statehouse on your way to three covered bridges and an award winning winery featuring a palate of reds, whites, and roses in an elegantly appointed tasting environment.
In addition to the tour, each room will receive a bottle of pure Vermont maple syrup to take home.
The tour runs Friday, Saturday & Sunday only, so the package is available for Thursday, Friday or Saturday night stays March 3 through April 2, 2017. Rates starting at $549 for two.
Use code SWEET to book or click here to book.
---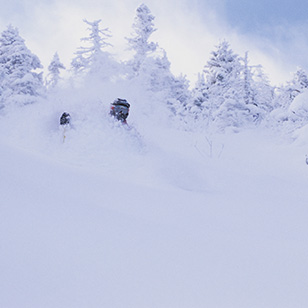 Hotel Vermont Ski Package
Grab your gear and hit the mountain with our Ski Package.
With overnight accommodations and lift tickets to ski Sugarbush Resort OR Stowe Mountain, located about an hour from Hotel Vermont, you get the best of Vermont's city and the mountains.
Enjoy an apres ski flight of Vermont Brews for each adult and relax by our wood burning fire place. To further unwind, we offer massage and yoga on site. Use code SKI to book and for more information on the mountain and ski conditions: www.sugarbush.com or www.stowe.com.
Package starts with the snow fly!
---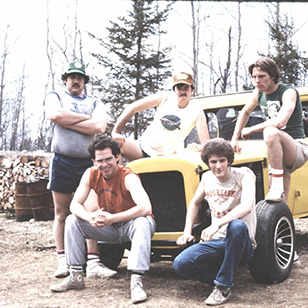 The Hops and Malts of the Matter
Led by our own Beer Concierge, Matt Canning, this a two-day beer packed customized experience. Check in Tuesday night and enjoy an hour-long beer tasting session with the Beer Concierge. Hit the trail with a full day tour on Wednesday. We give you access to sample and take home some of the most sought after beers in the world including, Hill Farmstead, Lawson's Finest Liquids, Heady Topper and more.
The tour leaves from our lobby and stops at Hill Farmstead, Lost Nation Brewery and ends with a pub exploration at the food and beer epicenter of Waterbury, VT.
The package includes a Hotel Vermont branded beer can glass, transportation and lunch, a welcome back snack after the tour from our restaurant Juniper and a $20 gift card to Farmhouse Tap & Grill, which has one of the most comprehensive tap line ups in Burlington.
Tours run the 1st and 3rd Wednesdays of the month. This package is a two night minimum Tuesday-Thursday stay only, May - October. Tours run only on Wednesday. Click here to book.
If you were hoping for a different date and you have a party of 5+ guests please contact Matt, the Beer Concierge, about setting up a private brew tour.
Our Winter Beer Package runs November - April and includes a 30 minute consult with Hotel Vermont's Beer Concierge to create a custom itinerary for a self-guided Vermont brewery tour, two Vermont Beers in Juniper and a Hotel Vermont Beer Can glass upon arrival. Click here to book.
---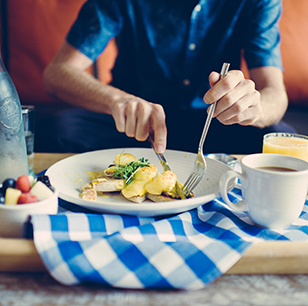 Farm fresh and local
Fuel up for the day with us. Experience the best of Hotel Vermont with our Bed & Breakfast Package. Locally sourced Juniper breakfast allows you to choose what you're in the mood for- whether it's hearty or lite fare, fresh squeezed juice or specialty coffee drinks.
---
For those who love to eat by those who love to eat
Experience the best of Burlington cuisine with our Burlington Food Package. Designed by those who love food for those that love food, our Foodie Package highlights some of the best eats in Burlington.
Arrive Thursday and bring your appetite down to Juniper Bar & Restaurant to see what Chef Doug has on the menu with our five course chef's tasting menu.
Friday, enjoy breakfast at Juniper and lunch at local favorite Farmhouse Tap & Grill. Known for their extensive craft beer list, the Farmhouse serves up all locally sourced cuisine.
Choose either the morning or afternoon to head over to Shelburne Farms. Walk the grounds, meet the animals and see the food system from the ground up.
After the farm, use Hotel Vermont food tokens at the ArtsRiot Truck Stop. A fun, family-friendly environment, the Truck Stop provides some of Burlington's most interesting street food.
Fuel up for the day with breakfast at Juniper before you swing by the Burlington Farmer's Market Saturday morning for your fix of fruits, veggies, flowers, food and crafts to take home.
This is a May - October, two night-minimum stay Thursday-Saturday package. Book now.
---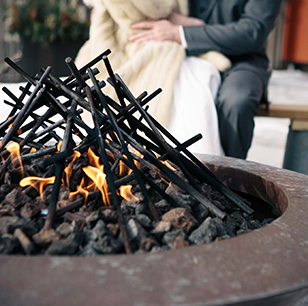 Sweet & Simple
Eat, drink and be married with our Elopement Package. Whether it's spur-of-the-moment or you have been planning for weeks, we have the basics covered. We will put you in contact with our in-house officiant to arrange your ceremony. A small bouquet(s) and/or boutonniere(s) provided by Clayton Floral, our house chilled champagne, and a six-inch cake from Mirabelle's Bakery helps you celebrate your vows. Our top floor king bedroom is reserved for you with a complimentary upgrade to our whirlpool fireplace king bedroom if available.

Please call to arrange your elopement details. 48 hours notice is required. Couples are responsible for obtaining a valid marriage license issued by the state of Vermont prior to ceremony.
---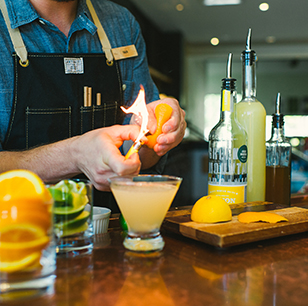 Spirits of Vermont
Following on the heels of Vermont's beer craze is craft distilling and the art of mixology. Through our Spirits of Vermont Mixology package, we invite you to shake things up with one of our bartenders for an introductory course to Vermont's spirit scene and learn how to mix your own delicious cocktail at home.
From the science behind the liquor to how-to create an infusion; this is a fun educational experience provides with you some basic knowledge as well as some samples for you to try along the way. Dinner for two at Juniper is included after the class. Book now.
---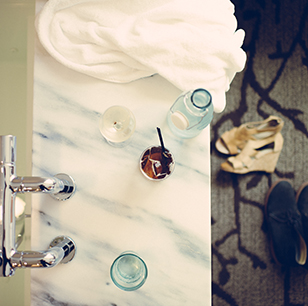 The Hotel Vermont Way
Get back to the butterflies and leave the stresses of life behind to enjoy an evening with that special someone. Take it to new heights with our Top Floor King Bedrooms, Corner King Bedrooms, Whirlpool King Bedrooms and our Mt. Philo Suite with beautiful Vermont amenities including Vermont Flannel Bathrobes, evening turn-down service and Tivoli radios. House-made chocolate truffles and Vermont pressed Citizen's Cider ready in your room provide a sweet treat to share. Top your stay off with local Vermont fresh breakfast in bed from our Juniper Restaurant. Book now.
---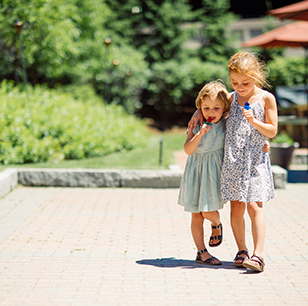 ECHO Package
Join us this season for family friendly fun at the ECHO Lake Aquarium and Science Center. Located just two blocks down the street on Burlington's Waterfront, the ECHO Center is home to more than 70 types of fish, reptiles and amphibians and with rotating exhibits it provides a hands-on learning experience for all ages.
Book our ECHO Package, which includes accommodations, tickets to the ECHO Lake Aquarium and Science Center and breakfast for the whole family, making for a great kid-friendly getaway.
---