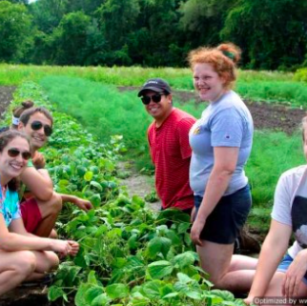 I am hosting a new activity that allows us to bike (about 3 miles) to the Intervale, and "glean." Gleaning is to collect left over produce after harvesting. We will be volunteering in the gardens of the Intervale, collecting some of the "less pretty" vegetables to donate to families in need. Beforehand, we will have a complimentary lunch made by our own Juniper Chef, Doug Paine, including some fresh vegetables from the Intervale farm, Half Pint.
This is a great way to help out our community, learn about the local food system, meet new people from the area, and enjoy a delicious, healthy lunch!
Details
When: Friday 12 pm – 4 pm
- Lunch 12 pm – 1:15 pm
- Glean 1:30 pm – 3:30 pm
Where: Juniper Restaurant for lunch and the Intervale for gleaning
Cost: Free!
Who: You and our activities coordinator, Grace. Possibly other volunteers