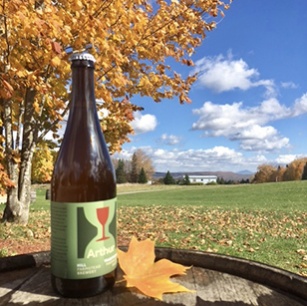 Vermont Beer Exploration Offerings
Interested in learning more about Vermont beer or have a specific must-visit brewery? Let us guide you to the best of Vermont beer. For the interested traveler, we offer a number of different options for beer exploration.
Beer Concierge Program: Our resident Beer Concierge is here to help you navigate the ins and outs of Vermont beers. From new brewery openings to old stand-bys, we can tell you where to find your favorite type of brews. The Beer Concierge also runs informational tastings or one-on-one itinerary consultations.
Bike & Brew Tours: During the warmer months, we break out the bikes for our Bike and Brew Tour. A guest favorite, this tour is run by our Actities Coordinator usually operates on the weekends or by request. The tour is about three hours and makes stops at Foam Brewery on the Burlington Waterfront and Citizen Cider, Zero Gravity, and Switichback, all located on Pine Street in Burlington's South End. The cost is $50 per person and includes the bike rental and a tasting at each brewery. The Bike and Brew Tours start mid-May and run through October. If you are interested in booking a tour please email ask@hotelvt.com.
The Monthly Vermont Beer Tour Package: If you are looking for the ultimate Vermont beer experience, it doesn't get better than this. Running once a month on Wednesdays, we take you to the Mecca of Vermont Beer. This package includes a five course beer-paired tasting menu at Juniper, a full day tour with lunch and stops at The Alchemist, Hill Farmstead, Lost Nation, Prohibition Pig and Blackback Pub, and a Hotel Vermont beer can glass.
If you are interested in something outside of these options, drop us a line at matt@hotelvt.com. We would love to work to craft your perfect beer-cation!
---
Bon Appetit's Local Guide to Burlington
---
Videos
---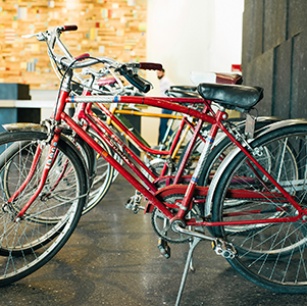 Activities
Experience Burlington like a local. From candle making to nature walks, our Activities Coordinator is available to help you explore. Visit our calendar for the full listing of activities. If there is a specific activity you would like to participate in while you are here, please email ask@hotelvt.com and we will work to accommodate your request.
---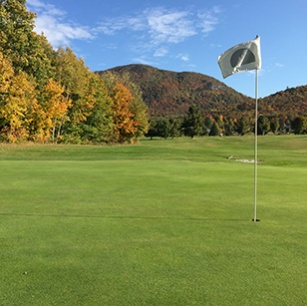 Golf
For those looking to get out on the green, we have a few options. Hotel Vermont guests can receive a special rate of $110 including a cart at Vermont National Country Club in South Burlington. Both options require arrangements to be made through the hotel so please call us directly if you are interested.
Other golf options in the area include Burlington Country Club in Burlington, Kwiniaska, Rocky Ridge, Williston Golf Club.
---
Beer Concierge
You may have heard of Vermont's world class craft brew scene. Not only are some of the best local brews served at Juniper, but we also have a Beer Concierge who can guide you through the hops and malts of what's on tap in Burlington. Our Beer Concierge knows where to find the hidden stashes of Heady Topper and how to get to Hill Farmstead. For more information please email matt@hotelvt.com.
If you are looking for something a little more comprehensive, we also offer the Hotel Vermont Craft Brew Tour. Led by our own Beer Concierge, Matt Canning, this is a full day tour that runs on Wednesdays. We give you access to sample and take home some of the most sought after beers in the world including, Hill Farmstead, Lawson's Finest Liquids, Heady Topper and more.
The tour leaves from our lobby and stops at Hill Farmstead, Lost Nation Brewery and ends with a pub exploration at the food and beer epicenter of Waterbury, VT.
The package includes a Hotel Vermont branded beer can glass, transportation and lunch, and a welcome back snack from our restaurant Juniper. This package is a two night minimum Tuesday-Thursday stay only. Click here to book.
---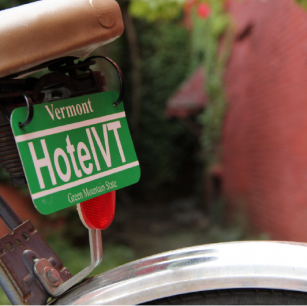 Bikes
Whether it's a quick ride up to the Church Street Marketplace, or a full day ride in Grand Isle, biking is a local activity not to be missed.
We have partnered with Burlington-based Budnitz Bicycles to present an unrivaled fleet of top-of-the-line cruiser bikes. Enjoy a free Budnitz rental for up to two hours. The bikes are lent out on a first-come first-serve basis.
Should your cycling needs extend beyond our in-house offering, our Front Desk can easily arrange additional rentals with our friends at Local Motion, as well as help you plan a ride.
Covered, off-street bike storage is available to guests who bring their own bikes. Locks are the responsibility of the guest.
Photo by: Chris Stromquist
---
For the Vermont Enthusiast
Visit our online store to purchase goods and gift cards or call us directly at 802.651.0080 to purchase.
---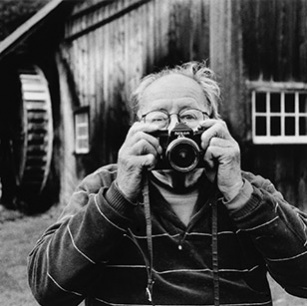 Three Days in Burlington: Suggested Itinerary
---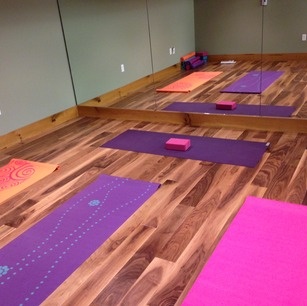 Yoga
You don't have to leave behind your yoga practice when you leave home or have a stressful experience trying to squeeze a class in your busy schedule. Hotel Vermont has a full-service yoga studio with mats available for you. We offer all-levels yoga flow classes on the weekend in addition to private lessons upon request. On nice days, enjoy yoga classes outside.
Curious? If you're new to yoga, this is a great opportunity to start. Beginners welcome, please let your teacher know you are new. Yoga classes at Hotel Vermont are facilitated by the Burlington Yoga Conference.
Class times are as follows:
Saturday & Sunday: 9-10am
Classes are $20 for a 60 minute session.
---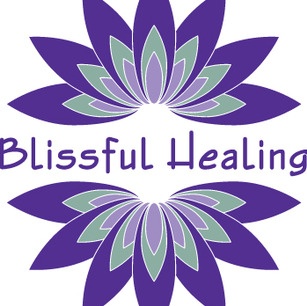 Massage Therapy
Rejuvenate with us. With our in-house massage room (located on the second floor in the Fitness Center) and coordinated through Molly Segelin of Blissful Healing Massage, Hotel Vermont offers high quality massage therapy including Deep Tissue, Swedish, Reiki, Stone Medicine (Native American Hot Stone Massage), and Aromatherapy.
Molly Segelin is a certified massage therapist with extensive trainings in many healing modalities bringing you a massage session that is a favorite to many. Each massage session, the person is treated as a whole, helping to bring balance to the mind, body, and spirit while therapeutically releasing tension. Every body is different, so each massage is catered to that person's needs.
Massage is offered daily: Monday – Friday --3pm – 8pm, Saturday / Sunday – 10am – 8pm.
Rates are as follows:
30 Min Swedish Massage $60
60 Min Swedish Massage $110
90 Min Swedish Massage $160
Stone Massage upgrade $10
Aroma Therapy upgrade $10
Deep Tissue upgrade $10
A 24 hour cancellation policy does apply. Contact the hotel directly to book at 855-650-0080 or email stay@hotelvt.com
---
Bedtime Menu
At Hotel Vermont, we want all of our guests to sleep well, so we have collaborated with a few of our local friends to offer you a restful night's sleep. Whether you need the comforts of home or would like to try something new, all of the following can be brought to your bedroom.
Lunaroma Aromatherapy - $18
We have a range of aromatherapy options to calm the sense. Some of our most popular blends are Bliss, Less Stress and Immune Support. A full listing is available at the Front Desk.
Vermont Flannel Pajamas - $95
A selection of pajamas are available for you to snuggle up with on a cold night. Vermont Flannel makes some of the softest flannel pajamas around.
A Vermont Teddy Bear - $85
To snuggle up with or take home for your loved one, we have six great bears to choose from including Hotel Vermont's own bear.
Bed Time Stories - Complimentary
Please enjoy a nighttime story for your little one or for yourself. Located in our lobby, we are proud to share our library of Vermont books with you. You can pick one our yourself or have it selected by the Front Desk.
Choose your Hot Toddy - $18/$12 respectively
With a choice of Whistlepig Whiskey or Smuggler's Notch Rum, a hot toddy is great to warm your insides or fight your cold.
Note: All items include a $5 service fee if delivered to the room.
---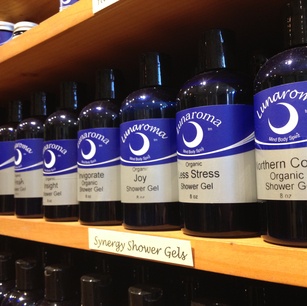 Bath and Body
Experience the true art and science of pure essential oils combined with the intention to facilitate balance and health. Lunaroma aroma-therapeutic blends provide solutions to simply addressed needs using only the finest masterfully blended essential oils.
---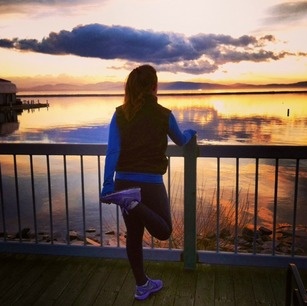 Fitness Options
Whether it's a run or bike ride by the lake, a summer hike, a day on the slopes, or a session in our state-of-the-art gym, active living is the norm here at Hotel Vermont. Let our Front Desk Hosts help you find what fits your time and interest best.
In-House gym features complimentary high speed wireless internet and state-of-the-art equipment from Technogym, each with tablet and phone mounts to access your own content.
Equipment Includes;
2 Technogym Treadmills
1 Synchro Trainer
1 Concept II Rower
1 Startrack Spin Bike
Technogym Wall Strength Training
Free weights
Kettle Bells
Dumb Bells
Medicine Balls
Water Station and Towels
In addition to the many active pursuits we can plan for you, we also offer discounted day passes to Marketplace Fitness if you would like a more comprehensive work out.
---
Business Solutions
Hotel Vermont hosts an onsite business center with computer stations, as well as in-room work space and business amenities so you don't miss a beat while you are on the road
High speed wireless internet is complimentary through out all of Hotel Vermont's spaces so you can stay connected while enjoying all we have to offer.
In-room work spaces feature ergonomic desk chairs, charging stations for all your devices, easy connection to the large LED TV's if you need additional monitor space, and the fastest high speed (complimentary) wireless internet in Vermont.
Print wirelessly from your room to the Front Desk printer
Fax and/or copy up to 25 pages complimentary in our on-site business center
Our meeting spaces have additional business amenities, and our Sales Manager can work with you to accommodate additional needs or requests.
---