About Us
Independent, together
Vermonters are known for being independent, together. And like Vermont, Hotel Vermont is full of compatible contradictions. Located in downtown Burlington near the shores of Lake Champlain, we're rustic and modern, local and global, natural and sophisticated, hand wrought and high tech. We give you space to yourself and room to gather. And we're here to help you explore like a local, relax like it's your job, and soak in every detail. From food fresh from the farm to your plate, to the glorious sunsets across the lake and ideas for exploring off the grid, we hope you'll discover and enjoy our beautiful state as much as we do.
It's all in the details
Here you can find all those little details that make getting here and your stay run smoothly. Please contact us if you have questions or additional needs, we'll always do our best to help you out.
Check-in is at 3:00 pm, check-out is at 12:00 pm (express check-out service is available). There is a 4pm day-of cancelation policy unless otherwise specified.
Parking: Valet and On-site Parking is available, in addition to 2 plug-in electric vehicle spots
On-site parking fee: $12/day
Valet parking fee: $18/day
Electric vehicle plug-in parking is complimentary and based on availability
Pets:
We are happy to offer a limited number of dog-friendly rooms available. Please be advised there is a pet fee of $35/day.
Service animals allowed

Please call the hotel directly to reserve a pet friendly room, pet friendly rooms can not be booked online.
Wireless High Speed Internet: available in all public areas, bedrooms, and meeting areas
Smoke-Free Policy: Hotel Vermont is an entirely smoke-free environment.
Property Details:
6 Floors with 125 Guest Rooms
5 Meeting Rooms, total of 2,700 square feet of meeting space
Public spaces include lobby living room with fireplace, Juniper Restaurant and Bar, outdoor terrace and green roof.
Accessibility:
The entire hotel is American Disabilities Act Compliant. ADA rooms are available upon request. For more information please contact the Front Desk.
Press
See what people are saying:
Condé Nast Traveler: The Best College Towns in the U.S.
Eater Montreal: The Essential Farm-to-Table Dining in Burlington, Vermont
Condé Nast Traveler: Vermont Fall Foliage 2017: How to Experience the Best of the Season
Hop Culture: 10 Questions with the Freshest Voices in Craft Beer
Bon Appétit: The 15 Best Food Lovers' Hotels in the US
Brides: Run Away With Me: 5 Hotels for the Perfect Elopement
Supercall: The 7 Best Hotels for Booze Enthusiasts
PopSugar: The 10 Best US Road Trip Destinations for Foodies
Wedding Wire: 13 Best Bachelorette Party Locations for Party Animals
Boston Herald: From Natural Beauty to Hip Breweries, Burlington, Vt., Has it All
Conde´Nast Traveler: What to Do in Vermont This Summer
Parade: The Ultimate Escape: A Visit to Vermont & Montreal
The Boston Globe: Burlington 5 Ways
AFAR: 5 Out-There Hotel Concierge Services
Bloomberg Business: Stand-Up Paddleboarding (aka surfing for the lazy)
Ottawa Citzen: Vermont: Relaxed vibe
Boston Globe: Taste the Sweet Life
Delta Sky: Wheel's Up
Food Republic: 10 Hotels in North America Ideal for Winter Weekend Getaways
Boston Magazine: Non-Skiers Guide to Vermont
Conde Nast Traveler, Readers Choice Award: Second in New England
Architectural Digest: 8 Best Hotels for Beer Lovers
American Way: Boats, Bikes and Brews in Burlington
Huffington Post: A Dozen New and Renewed Hotels in the Northeast
Hotel Executive: Partnerships Bring Local Flare to Hotel Design
Bon Appetit: Take an Epic, Beer-Fueled Roadtrip Around Vermont
Food Republic: To Eat And Drink Your Way Through Burlington, Stay At Hotel Vermont
Men's Journal: 12 Under the Radar Bike Rides
Travel + Leisure: 12 Hotel Packages that make Eloping a Breeze
Getaway Mavens: Greater Burlington, VT: Bears, Boats and Brews
Improper Bostonian: Go Jump in a Lake
Gear Patrol: The Future of Sustainable Luxury Hotels
Kids Unglugged: Cozy Digs on a Frosty Night
New York Times - In Vermont, Savoring Craft Beer (Without Selfies)
Vice Munchies - Hotel Vermont Game Dinner
Conde Nast Traveler - The 25 Best Hotels in the US: Readers' Choice Awards
Serendipity Magazine - Secret Summer Spots
Conde Nast Traveler - Great Things are Brewing Along Vermont's Beer Trail
New York Times - Hotel and Resort News: Music in Paris, Coffee Lessons in Orlando
The Globe and Mail - Hop on down to Vermont for a Great Craft Beer
Cult Montreal - Burlington is a Great Getaway
Canadian Health & Lifestyle - The Best of Burlington, Vermont
Thrillist - Best Boutique Hotels in Every State
Toronto Star - Fare Deals
Esquire Magazine - For America's Best Brew, Meet the World's Only Beer Concierge
Chicago Tribune - Lake Champlain is Loaded with Pleasures..
Travel & Leisure - 12 Hotels Perfect for Solo Travelers
Fathom Away - It's All Small Town Good Vibes in Burlington, Vermont
A Hotel Life - Burlington, Vermont
Smarter Travel - 10 Best Romantic Vermont Resorts and Hotels
Forbes.com - 13 Best Craft Beers in America
Toronto Star - Cracking a brew in frozen Vermont
En Route Magazine - Flannel Forward
Boston Globe - Today's Concierge
Conde Nast - The 12 Best New Hotels in the World
W2W Magazine - North or South?
Conde Nast - Top 25 Hotels in the United States
Dallas News - Set Sail for the Treasure that is Lake Champlain
Ski Magazine - 2015 Winter Travel Guide
Montreal Families - An Eco-Friendly Family Getaway to Vermont
Canadian Living - 9 Reasons to Visit Burlington, Vermont
Boston Herald - Hotels Prep for National Hot Dog Day
New York Times- What No Teddy Bear?
Burlington Free Press - New Burlington Restaurants
Globe and Mail - From Hard Cider to Soft Cheese
Boston Globe - Burlington, VT: Localvore Capital Revels in Good Taste
Improper Boston - Hotel Vermont Shows Burlington in a Beautiful New Light
HotelBusinessDesign.com - Top Luxury Hotel Trends
Hotel Chatter - Bedtime Menu
Boston.com & Huffington Post Travel - Hooked on Healthy Travel
Montreal Gazette- All the Virtues of Vermont
WPTZ - Interview with Vermont Olympian Larry Damon
Carrots n Cake - Hotel Vermont & Farmer's Dinner at Juniper
Hotel Scoop - The Hotel Vermont is Reborn in Burlington
Fodors - Northern Vermont Hotels
Vermont.com - 5 Must Eat Dishes at Juniper
TripAdvisor - 10 Hot New Hotels of 2013
Huffington Post - Halloween Getaways
Star Telegram - New Fall Foliage Destinations for Leaf Peepers
Find and Go Seek - Hotel Vermont: Local Luxurious Lodging
Thrillist - Hotel Vermont
Westchester Magazine - Hotel Vermont: A Modern Getaway with a Touch of Rustic
Montreal Gazette: The Gazette - Scented Sojourns
Delta Sky Magazine - The Hot List
The Huffington Post - Sexy Vermont: 50 Shades of Green
Richard Bangs - Vermont Top Summer Hotels
Montreal Gazette - New Hotel Vermont Woodsy and Trendy
About.com - Hotel Vermont: It's So Vermonty!
Voyage Vixen - 15 Summer Cocktails from Around the World
WCAX- Alice Eats: Breakfast Treats
Curbed Ski - Zagat Names 3 Ski Town Hotels as Best for Foodies
Global Traveler USA- Hotel Signature Scents
Zagat - 9 Hotels Catering to Foodies Right Now
eHotelier - Top Ten Travel Trends
Hotel Chatter - Dreams Really Do Come True
Urban Daddy - 'Mont Up, Your Rustic New Sanctuary in Burlington
WCAX - Inside Burlington's new Hotel Vermont
Burlington Free Press - Welcome to the Hotel Vermont
New York Times - Hotels Warm Up with Local Accents
Fodors Travel - Boutique, Foodie Hotel Opens in Burlington Vermont
Tasting Table - Not Exactly Roughing It
Travel Weekly - Boutique Hotels Aiming to Broaden Appeal
Forbes Travel Feature - Luxury Hotels that Offer Signature Scents
Seven Days - Juniper Prepares for May Opening in Hotel Vermont
If you would like a media kit, are inquiring about photography or anything press related, please reach out to our Press Contact, Karlee Ricks, at Hawkins PR at 212-255-6541 or via email at karlee@hawkpr.com.
Join Us
True individuals are our favorite kind of team.
For more information on working at Hotel Vermont, please visit
workathotelvt

.com
Meet some of our teammates.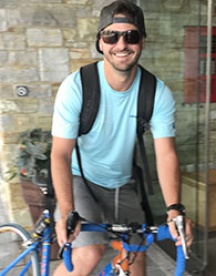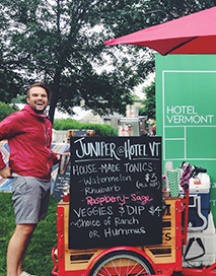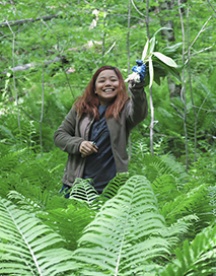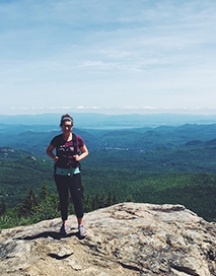 Find Us
41 Cherry Street
Burlington, VT 05401
ph: 802.651.0080
f: 802.651.7337
Directions from Burlington Airport
Hotel Vermont does not provide an airport shuttle service, however a courtesy phone is available in baggage claim.
Meet Our Friends
This community we call Vermont is a very special place, with very special people and superior products. We feel very fortunate to call so many local companies our friends and partners, and are proud to feature their products as part of the Hotel Vermont Experience. Check out our Partner's Video here. Some of our many friends include;
Long Trail Beer and many of Vermont's 26 breweries
Lakeside Plastering and Painting